The Young Ones
Cliff Richard
1618268508
Hangin Five
The Delltones
1618268363
Swinging Blue Jeans
Hippy Hippy Shake
1618268253
The Night Has a Thousand Eyes
Bobby Vee
1618268070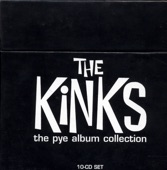 You Really Got Me
The Kinks
1618267940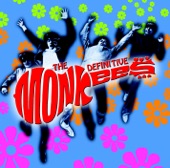 I'm a Believer
The Monkees
1618267806
Little Boy Sad
M.P.D. Limited
1618267388
Hey Baby
Bruce Channel
1618267250
The Mighty Quinn (Quinn the Eskimo)
Manfred Mann
1618267043

Harder, Better, Faster, Criers
Town Criers
1618266905
Ver más
Totally Radio 60s en vivo
Just for Hits & Giggles
Totally Radio 60's is a Australian digital radio station owned and operated by Totally Media. Best known for musical genres such as 60s and oldies.
Categorias:&nbsp
Classic Hits, Oldies, 60s
Frecuencias Totally Radio 60s
Adelaida: Online
Brisbane: Online
Canberra: Online
Darwin: Online
Costa Dorada: Online
Hobart: Online
Melbourne: Online
Perth: Online
Sídney: Online
Ver más
Canciones más escuchadas
Últimos 7 días:
1. Frankie Valli & The Four Seasons - Sherry
2. The Beach Boys - Surfin' USA
3. Nancy Sinatra - These Boots Are Made for Walkin'
4. The Byrds - All I Really Want to Do
5. Ray Brown & The Whispers - Pride
6. Johnny O'Keefe - Move Baby Move
7. The Searchers - Needles & Pins
8. The Tremeloes - Suddenly You Love Me
9. Chris Montez - Let's Dance
10. The Kinks - All Day and All of the Night
Últimos 30 días:
1. Elvis Presley - Are You Lonesome Tonight?
2. Richard Harris - MacArthur Park
3. Chris Montez - Let's Dance
4. The Kinks - All Day and All of the Night
5. Normie Rowe - Shakin All Over
6. Frankie Valli & The Four Seasons - Sherry
7. The Beach Boys - Surfin' USA
8. Nancy Sinatra - These Boots Are Made for Walkin'
9. Dion - Runaround Sue
10. The Foundations - Build Me Up Buttercup
Contactos
Redes sociales
Compartir
Comentarios