Prisoner of Society
The Living End
1611210933
Go West
Pet Shop Boys
1611210628
Lovefool
The Cardigans
1611210440
Praise You
Fatboy Slim
1611210180
Wannabe
Spice Girls
1611209983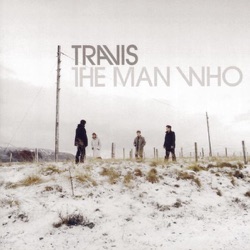 Why Does It Always Rain On Me?
Travis
1611209495
Fading Like a Flower (Every Time You Leave)
Roxette
1611209268
Itchycoo Park
M People
1611209014
Take This Heart
Richard Marx
1611208738
Gangsta's Paradise
Coolio
1611208546
Ver más
Totally Radio 90s en vivo
Totally Radio 90's is a Australian digital radio station owned and operated by Totally Media. Best known for musical genres such as 90s and oldies.
Categorias:&nbsp
Classic Hits, 90s, Adult Contemporary
Frecuencias Totally Radio 90s
Adelaida: Online
Brisbane: Online
Canberra: Online
Darwin: Online
Costa Dorada: Online
Hobart: Online
Melbourne: Online
Perth: Online
Sídney: Online
Ver más
Canciones más escuchadas
Últimos 7 días:
1. Tori Amos - Cornflake Girl
2. Deee-Lite - Groove Is In the Heart
3. Crash Test Dummies - Mmm Mmm Mmm Mmm
4. Sheryl Crow - Everyday Is a Winding Road
5. Arrested Development - People Everyday
6. Wilson Phillips - Hold On
7. MC Hammer - U Can't Touch This
8. No Doubt - Don't Speak
9. Bryan Adams - Thought I'd Died and Gone to Heaven
10. Cher - The Shoop Shoop Song (It's in His Kiss)
Últimos 30 días:
1. Deborah Conway - Its Only the Beginning
2. Sugar Ray - Every Morning
3. Deee-Lite - Groove Is In the Heart
4. Jimmy Nail - Ain't No Doubt
5. Crystal Waters - Gypsy Woman
6. TLC - No Scrubs
7. Fatboy Slim - Right Here Right Now
8. Dannii Minogue - This Is It
9. Tupac - California Love
10. The Rembrandts - I'll Be There for You
Contactos
Redes sociales
Compartir
Comentarios