My Head & My Heart
Ava Max
1615007416
Talk
Khalid
1615007165
Put Your Records On
Ritt Momney
1615006955
Lucid Dreams
Juice WRLD
1615006705
If the World Was Ending (feat. Julia Michaels)
JP Saxe
1615006345
Mood (feat. iann dior)
24kgoldn
1615006195
Bang!
AJR
1615005865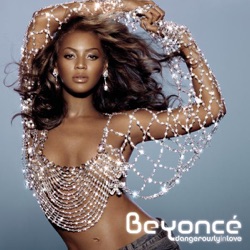 Crazy In Love
Alejandro Fernández & Beyoncé
1615005445
Cake by the Ocean (Saxophone Cover)
Saxtribution
1615004994
Lonely
Justin Bieber
1615004854
Ver más
181.fm - Power 181 (Top 40) en vivo
Your Lifestyle... Your Music!
Power 181 (Top 40) is an online music channel live streaming worldwide the best and latest hits of the hottest artists and singers of the moment. The channel belongs to 181.FM, a free online radio station with studios in Portland, OR, New York, NY, Cleveland, OH, Houston, TX, Harrisonburg, VA and Miami, FL that offers various genre and subject-specific digital radio channels.
Categorias:&nbsp
Top 40, Pop Music
Frecuencias 181.fm - Power 181 (Top 40)
Portland: Online
Waynesboro: Online
Ver más
Canciones más escuchadas
Últimos 7 días:
1. Chris Brown - Go Crazy
2. Ariana Grande - 34+35
3. Ariana Grande - positions
4. Billie Eilish - Therefore I Am
5. Ritt Momney - Put Your Records On
6. 24kgoldn - Mood (feat. iann dior)
7. Justin Bieber - Lonely
8. Dua Lipa - Levitating
9. Harry Styles - Golden
10. The Weeknd - Track 11
Últimos 30 días:
1. Chris Brown - Go Crazy
2. Ariana Grande - 34+35
3. Ariana Grande - positions
4. 24kgoldn - Mood (feat. iann dior)
5. Justin Bieber - Lonely
6. Dua Lipa - Levitating
7. Billie Eilish - Therefore I Am
8. Ritt Momney - Put Your Records On
9. Justin Bieber - Holy (feat. Chance the Rapper)
10. Tate McRae - you broke me first
Contactos
Sitio web:&nbsp
www.181.fm/
Teléfono:&nbsp(540) 908-4332
E-mail:&nbspcontact@181.fm
Redes sociales
Compartir
Comentarios