Legs
ZZ Top
1610678765
Rock Me Amadeus
Falco
1610678497
Send Me an Angel
Real Life
1610678269
Hazy Shade of Winter
The Bangles
1610678117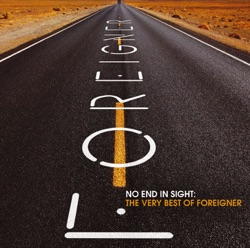 I Want to Know What Love Is
Foreigner
1610677806
We Don't Have to Take Our Clothes Off
Jermaine Stewart
1610677579
I Found Someone
Cher
1610677372

Flashdance
Irene Cara
1610677146
Original Miami Vice Theme
Jan Hammer
1610676964
Round and Round
Ratt
1610676709
Ver más
The Big 80s Station en vivo
Playing The Big Hits From The Big City!
The Big 80s Station is an online radio channel that live streams globally and 24/7 the greatest hits that defined the 80s, selected by radio personalities from that decade. The channel is part of Big Sticks Broadcasting Corporation, a NY based media consultant for radio.
Frecuencias The Big 80s Station
Nueva York: Online
Ver más
Canciones más escuchadas
Últimos 7 días:
1. A Flock of Seagulls - I Ran (So Far Away)
2. Taco - Puttin' On the Ritz
3. Devo - Whip It
4. Cedric Gervais - Things Can Only Get Better
5. New Order - True Faith
6. Thompson Twins - Doctor! Doctor!
7. Information Society - What's on Your Mind (Pure Energy)
8. Frankie Goes to Hollywood - Relax
9. Nena - 99 Luftballons
10. Modern English - I Melt With You
Últimos 30 días:
1. Big Lo$ - 80s Band
2. Thompson Twins - Doctor! Doctor!
3. Taco - Puttin' On the Ritz
4. A Flock of Seagulls - I Ran (So Far Away)
5. Devo - Whip It
6. Kajagoogoo - Too Shy
7. Nu Shooz - Point of No Return
8. Breakfast Club - Right On Track
9. New Order - Bizarre Love Triangle
10. Wang Chung - Everybody Have Fun Tonight
Contactos
Sitio web:&nbsp
thebig80sstation.com/
Dirección:&nbspBig Sticks Broadcasting Corporation 131 Waterford Road Island Park, NY 11558 USa
Teléfono:&nbsp516) 960-2737
E-mail:&nbsprequests@thebig80sstation.com
Redes sociales
Compartir
Comentarios