Carrie Anne
The Hollies
23 hours ago
California Dreamin'
The Mamas & The Papas
23 hours ago
Sorry
The Easybeats
23 hours ago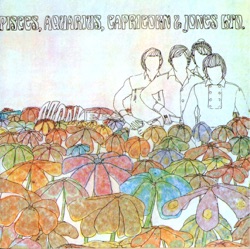 Pleasant Valley Sunday
The Monkees
23 hours ago
(Love Is Like A) Heat Wave
Martha Reeves & The Vandellas
23 hours ago
When a Man Loves Woman
Percy Sledge
23 hours ago
Jumpin' Jack Flash
The Rolling Stones
23 hours ago
Don't Throw Your Love Away
The Searchers
23 hours ago
1 2 3 4
X-Mary
23 hours ago
Those Were the Days
Mary Hopkin
23 hours ago
Ver más
Totally Radio 60s en vivo
Just for Hits & Giggles
Totally Radio 60's is a Australian digital radio station owned and operated by Totally Media. Best known for musical genres such as 60s and oldies.
Categorias:&nbsp
60s, Classic Hits, Oldies
Frecuencias Totally Radio 60s
Adelaida: Online
Brisbane: Online
Canberra: Online
Darwin: Online
Costa Dorada: Online
Hobart: Online
Melbourne: Online
Perth: Online
Sídney: Online
Ver más
Canciones más escuchadas
Últimos 7 días:
1. The Archies - Sugar, Sugar
2. Jan & Dean - Surf City
3. The Chiffons - One Fine Day
4. The Foundations - Build Me Up Buttercup
5. The Atlantics - Bombora
6. Ray Brown & The Whispers - Pride
7. Billy Thorpe - Poison Ivy
8. The Yardbirds - For Your Love
9. Ricky Nelson - Hello Mary Lou
10. Gerry & The Pacemakers - How Do You Do It?
Últimos 30 días:
1. The Yardbirds - For Your Love
2. Jan & Dean - Surf City
3. Little Eva - The Loco-Motion (Little Eva)
4. Little Pattie - He's My Blonde Headed Stompie Wompie Real Gone Surfer Boy
5. The Atlantics - Bombora
6. Johnny Young & Kompany - Step Back
7. The Crystals - Da Doo Ron Ron
8. Unit 4 + 2 - Concrete and Clay
9. Manfred Mann - Do Wah Diddy Diddy
10. Nancy Sinatra - These Boots Are Made for Walkin'
Contactos
E-mail:&nbsp
onair@totallyradio.com.au
Redes sociales
Compartir
Comentarios