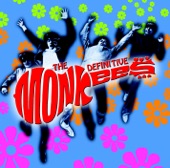 I'm a Believer
The Monkees
23 hours ago
Stop in the Name of Love (Karaoke Version) [In the Style of Ross Diana & the Supremes]
The Karaoke Universe
23 hours ago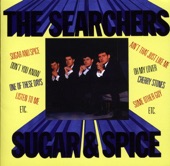 Sugar and Spice
The Searchers
23 hours ago
You Were Made for Me
Freddie & The Dreamers
23 hours ago
I Only Want to Be with You
Dusty Springfield
23 hours ago
Da Doo Ron Ron
The Crystals
23 hours ago
How Do You Do It?
Gerry & The Pacemakers
23 hours ago
Surfin' USA
The Beach Boys
23 hours ago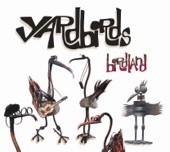 For Your Love
The Yardbirds
23 hours ago

Move Baby Move
Johnny O'Keefe
23 hours ago
Ver más
Totally Radio 60s en vivo
Just for Hits & Giggles
Totally Radio 60's is a Australian digital radio station owned and operated by Totally Media. Best known for musical genres such as 60s and oldies.
Categorias:&nbsp
Classic Hits, 60s, Oldies
Frecuencias Totally Radio 60s
Adelaida: Online
Brisbane: Online
Canberra: Online
Darwin: Online
Costa Dorada: Online
Hobart: Online
Melbourne: Online
Perth: Online
Sídney: Online
Ver más
Canciones más escuchadas
Últimos 7 días:
1. The Supremes - Where Did Our Love Go
2. Frankie Valli & The Four Seasons - Sherry
3. The Beach Boys - I Get Around
4. Nancy Sinatra - These Boots Are Made for Walkin'
5. The Archies - Sugar Sugar
6. The Atlantics - Bombora
7. Helen Shapiro - Walkin' Back to Happiness
8. The Hollies - Look Through Any Window
9. The Hollies - Just One Look
10. Johnny Young & Kompany - Step Back
Últimos 30 días:
1. The Supremes - Where Did Our Love Go
2. Martha Reeves & The Vandellas - Nowhere to Run
3. The Searchers - Sugar and Spice
4. The Beach Boys - I Get Around
5. Nancy Sinatra - These Boots Are Made for Walkin'
6. The Archies - Sugar Sugar
7. Dion - Runaround Sue
8. The Atlantics - Bombora
9. Helen Shapiro - Walkin' Back to Happiness
10. Ray Brown & The Whispers - Pride
Contactos
Redes sociales
Compartir
Comentarios