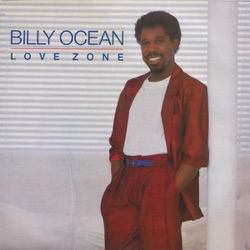 When the Going Gets Tough
Billy Ocean
23 hours ago
Always Something There To Remind Me
Naked Eyes
23 hours ago
adult education
Brett Schieber
23 hours ago
Too Late for Goodbyes
Julian Lennon
23 hours ago
Once In a Lifetime
Talking Heads
23 hours ago
Love Shack
The B-52's
23 hours ago
Love My Way
The Psychedelic Furs
23 hours ago
The Captain of Her Heart
Double
23 hours ago
I Ran (So Far Away)
A Flock of Seagulls
23 hours ago
Let's Hear It for the Boy
Deniece Williams
23 hours ago
Ver más
The Big 80s Station en vivo
Playing The Big Hits From The Big City!
The Big 80s Station is an online radio channel that live streams globally and 24/7 the greatest hits that defined the 80s, selected by radio personalities from that decade. The channel is part of Big Sticks Broadcasting Corporation, a NY based media consultant for radio.
Frecuencias The Big 80s Station
Nueva York: Online
Canciones más escuchadas
Últimos 7 días:
1. Kev Masih - Big 80s
2. Wang Chung - Everybody Have Fun Tonight
3. Depeche Mode - Enjoy the Silence
4. A Flock of Seagulls - I Ran (So Far Away)
5. Dead or Alive - You Spin Me Round
6. New Order - True Faith
7. Gary Numan - Cars
8. Nu Shooz - I Can't Wait (Unplugged)
9. Thompson Twins - Doctor! Doctor!
10. Thomas Dolby - She Blinded Me With Science
Últimos 30 días:
1. Kev Masih - Big 80s
2. Dead or Alive - You Spin Me Round
3. Wang Chung - Everybody Have Fun Tonight
4. Thomas Dolby - She Blinded Me With Science
5. ABC - Poison Arrow
6. A Flock of Seagulls - I Ran (So Far Away)
7. Erasure - Chains of Love
8. Men Without Hats - The Safety Dance
9. Real Life - Send Me an Angel
10. Orchestral Manoeuvres In the Dark - If You Leave
Contactos
Redes sociales
Compartir
Comentarios